Modification/Development of Anondomela Platform and Mobile Application and an aggregated delivery automation module with API connector for Anondomela platform, service providers & merchant onboarding, logistical operations management & related promotional services.
Project Background
United Nations Development Programme (UNDP) launched 'anondomela.shop', an online marketplace, especially for women CMSMEs (Cottage and Micro, Small and Medium enterprises). Anondomela directly links buyers and sellers online and can also become a platform for Eid shopping, upholding public health advisories and minimising the risk of COVID-19 transmission. It has helped many small businesses who have invested throughout the year to not lose out entirely amid the coronavirus outbreak. It is an online marketplace that will directly link buyers and sellers online.
Scope of the Work and Overall Objectives
This online marketplace bridges various platforms and their focused affiliations with market participants. As part of the push to enable wider reach, efficiency, and capacity-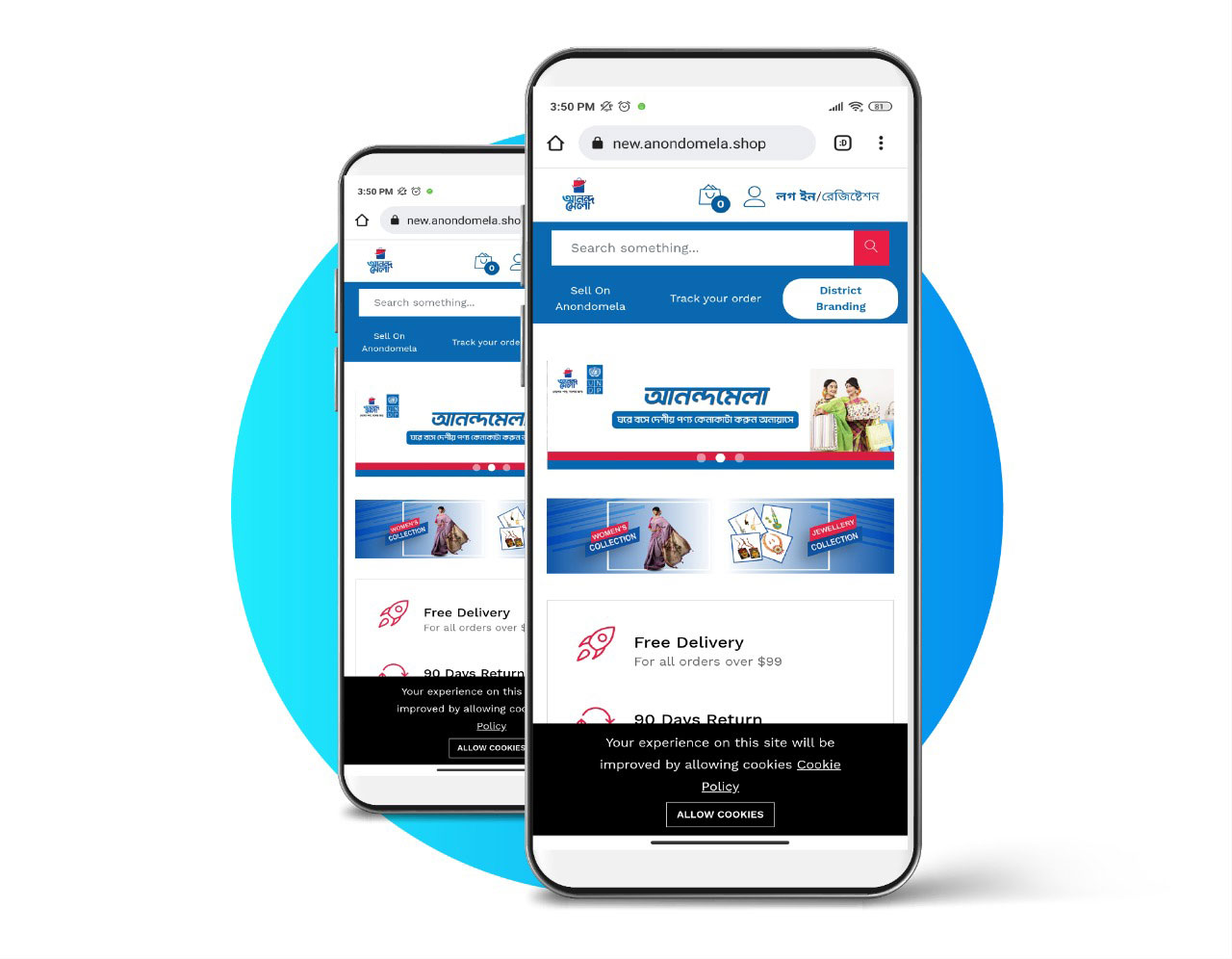 building, UNDP aims to adopt the existing platform by translating its web-based open platform with onboarding, logistics connectivity and other web resources into a mobile application and develop software-based aggregated module/platform with dynamic API connectivity for the Anondomela platform. The proposed Anondomela mobile application will provide more accessible access to the Anondomela service and reach beyond its existing 1500+ entrepreneurs. The Anondomela delivery socket/connector/module will provide more accessible access to logistic services in one single window and a standalone logistics onboarding platform. 
The project also includes the tasks related to onboarding 1500 (one thousand five hundred) CMSME merchants into the platform and providing subsidised facilitation for a total of 10000 parcels to be sent using the Anondomela platform nationwide.