3 things you need to consider before choosing a web design and development company in Bangladesh
Best web design and development company in Bangladesh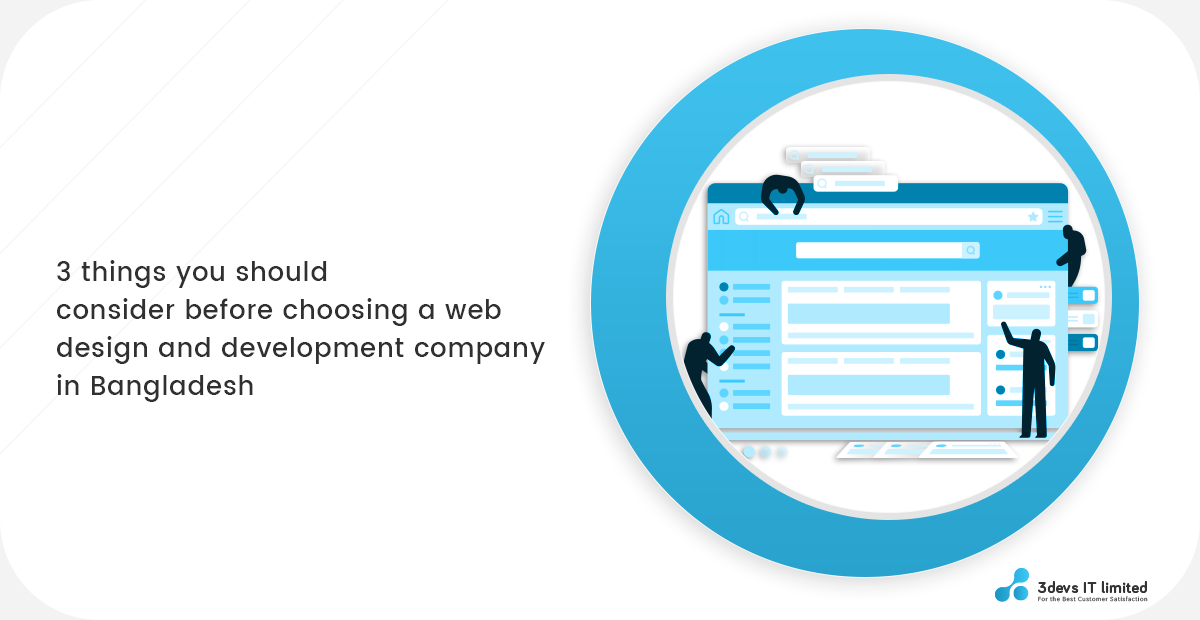 Are you looking for a professional web design and development company?
If yes. Then continue reading the post.
Today's competitive business world goes online long ago. To stay ahead of your competition, having a business website is actually compulsory.
Your potential customers spend most of their time online. Getting their attention is harder than before. Customers looking for products or services on the web. So you have decided to create a business website to showcase your product and service to them.
[Clap] You have chosen the right decision.
But before starting to build a business website for your organization, make sure you should consider the following points.
1. Choose the right web design company.
Creating a new website for your business from a web development company is always a daunting job. The main difficulty is to select the right company. The web company should have extensive experience in developing a beautifully designed website. The company should understand your business objectives. Your audience behavior and value proposition. The web development company should understand your customers' pain points. Your audience buying flows. Design a theme and develop a freshly looked responsive website.
If you are looking for better and affordable website design & development company in Dhaka (Bangladesh); choose 3DEVs IT Ltd.
2. Technically sound website development team.
Website development seems an easy job.
NOT REALLY!
If you are thinking of hiring an immature web development team. Who are not aware of your website's backend architecture and design flow, might cause you badly in the long run.
Make sure you ask what technology platform they'll use? For example Website builder (WordPress) or customized frameworks.
Do they follow design principals?
How will they manage the user flow or user experience?
What will they do for anti-hacking or website security? Etc.
3. Project budget.
Web development budgets depend on the final requirements of the client as well as the experience of the development company.
You should remember one thing that a good web development company will never charge you too high, neither deliver a poor quality service.
But you have to believe that a good quality website requires a good deal of works and budgets.
Looking for an experienced website design & development agency located in Bangladesh you can consider 3DEVs IT Ltd
Good luck!
Warm wishes from Mahmood Ahsan (Writer)