6 Effective Ways How To Market Your Product Or Service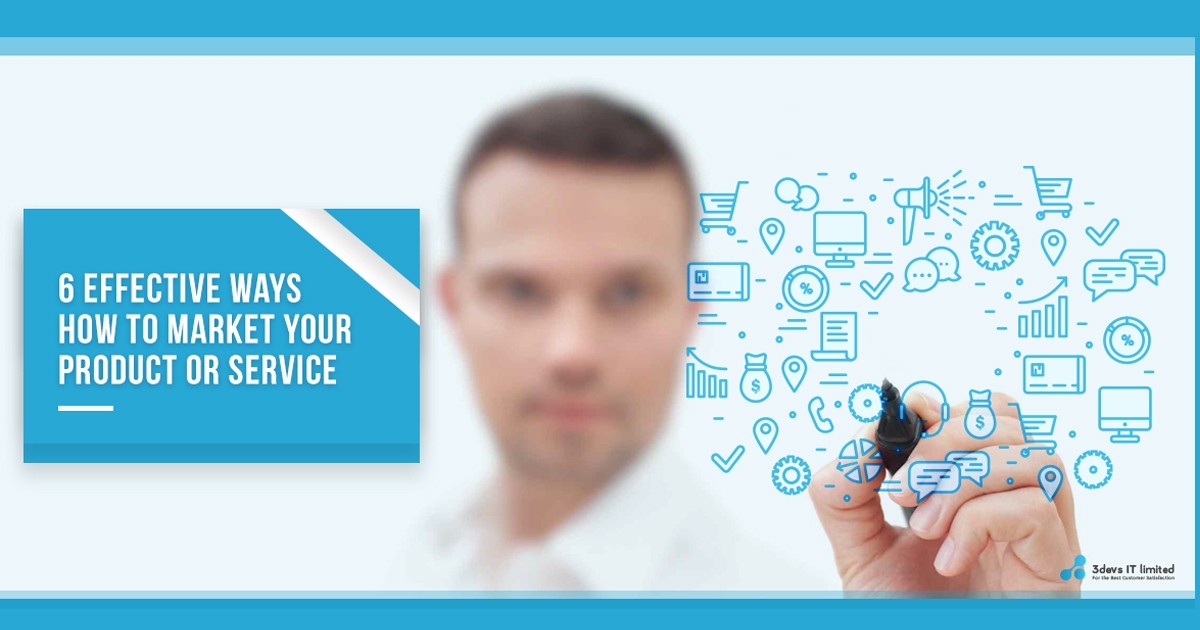 It is a very expensive topic to promote your product/service in this hugely competitive market. It is very difficult to make a huge amount of money for small or medium businesses. So there is no other option that you'll survive in this competitive market without effective marketing. I will break-down the steps for you so that you can easily go through.
1) Tell the story.
Create a beautiful story about the purpose of your product or service. Why a customer will buy? Or solve the problem of your customer? Who is behind this service?
For example, a startup named "TigerBow" in Bangladesh is being produced by Bangladeshi handicraftsmen using local raw materials and selling them in the International Market. They constantly talk about women's empowerment, women's initiative and how this impacts on their lives.
Make a beautiful story around your business. Because we all know people remember the story easily, the story drives emotions!
2) Give importance to the main customer.
Emphasize the core customer for the improvement of your business. Give importance to their desires and unwillingness. Sometimes the customer can claim you for something unusual. Listen to him patiently, identify problems from his position and try to find the right solutions for them. If the customer comes to you with any problem, do not waste his time unnecessarily, solve the problem as quickly as possible. If the customer happy for your service he will become a loyal customer. Moreover, they will also bring new customers to you.
3) Research your competitors.
Remember, as a business, you must always keep an eye on your primary and secondary competitors. The interesting thing is, you will get your new product idea from your competitors as well. But make sure you're promoting different from the competitor. Do not forget to surprise your desired customers. Always try to learn from the mistakes of competitors.
4) Don't forget the current customer.
Many times we make this mistake. When someone becomes our customer, we do not care for them. We think they're already my customer, now what is the benefit to serve them a premium service? But keep in mind that your current customer may be the brand ambassador for your business. If there are happy with your product/service without any hesitation, then you will be able to make marketing your business to there're relatives and friends. So keep up the good relationship with your current customer. Give them gifts, coupons/discounts, at different events, festival deals.
5) Keep your words.
If you give a promissory note to your customers, that you're a new product/service will be launching soon. Your loyal customers are eagerly waiting for the day to come. As we look at tech giant Apple's new product launching, the buyers wait in long lines in front of the Apple Store. So always give respect to the words.
6) Fail faster!
There are many young entrepreneurs who believe that they will create one product and will get a bunch of buyers. But the truth is bitter. There are many cases to fail in product or service launching. So young entrepreneurs should do proper market research, competition and offer the right product/service expected by customers.
In the context of the above discussion of six effective ways to market a product or service, you will get success if you take action immediately. Keep this hope. Cheers!